Our Team
Morgan Doherty
(they/them/theirs)
Coordinator
dohert19@msu.edu
Schedule an appointment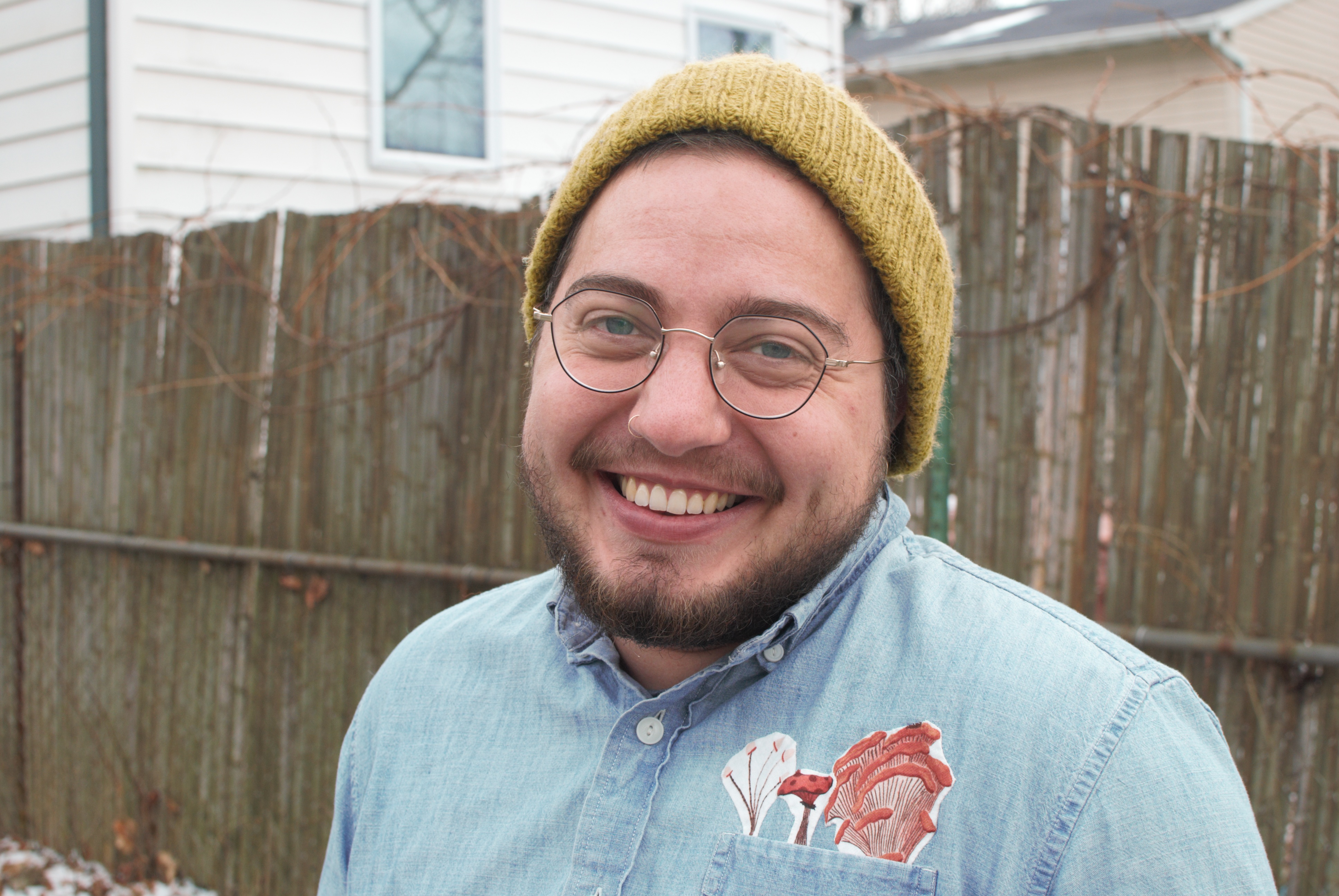 Morgan is the coordinator for the Gender and Sexuality Campus Center. They're a Lansing local; an MSU alum and a current student in the Community Sustainability PhD program; the former facilitator of the TRUE LGBTQ+ Teen Support Group at the Salus Center; and a reformed librarian who would still love to recommend some gay books for you. Morgan is a founding member of Tender Heart Gardens, a queer and trans gardening collective in Lansing. They love being outside, reading things, growing things, eating things, and spending time with their chosen family. Make an appointment to talk with Morgan about
Student organizations
Graduate school
Navigating campus/the world while trans
GSCC operations
The GSCC newsletter and social media
Anti-racist identity development for white students
Kay Green
they/them/theirs
Outreach Assistant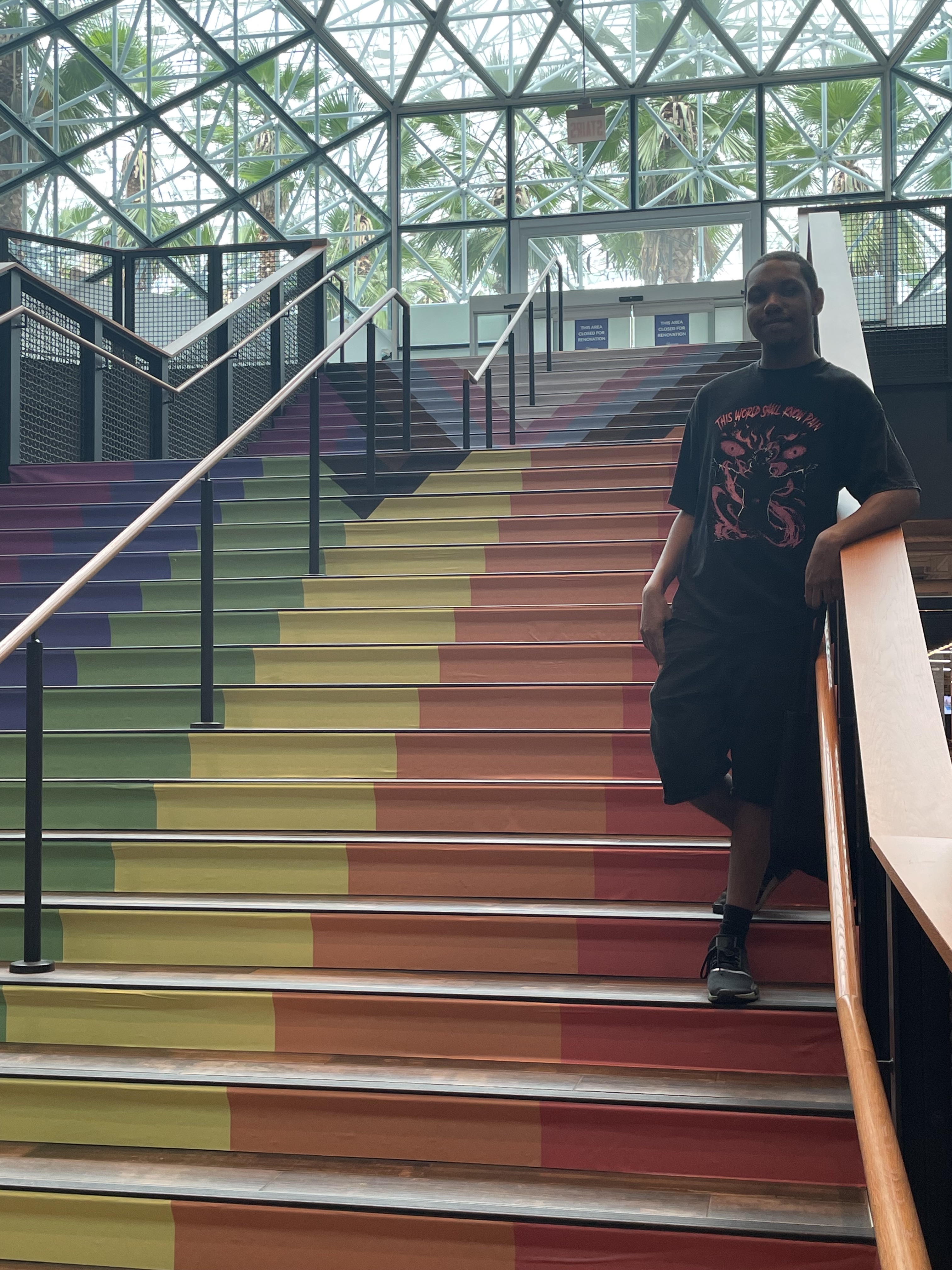 Kay is a second-year undergraduate student with a pre-nursing major and working towards becoming an E.R nurse. This year they are working as the outreach assistant at the GSCC to promote our message of inclusion on campus as well as fun for queer students. While working as our outreach assistant they hope to plan more fun activities for queer students as well go around campus and making sure that LGBTQIA+ students of color feel welcomed at the center as well. They are very interested in directly helping anyone they can and leaving a positive impact on others' lives!
Belle Hoke
they/them/theirs
Sex Educator Assistant
Belle is a 4th year undergraduate pursuing degrees in Neuroscience and Psychology with a minor in LGBTQ+ studies. After graduation, they hope to conduct research in trans healthcare as well as expanding clinical knowledge of sex and sexuality. When they aren't studying, you can find them dancing, playing board games, drinking copious amounts of oat milk lattes, and/or taking care of their houseplants. As the Sex Educator Assistant, Belle dreams of helping their campus have happier, safer, and more pleasurable sex through inclusive conversations and workshops.
Oprah Jrenal
she/her/hers or just Oprah
Assistant Director
oprah@msu.edu
Schedule an appointment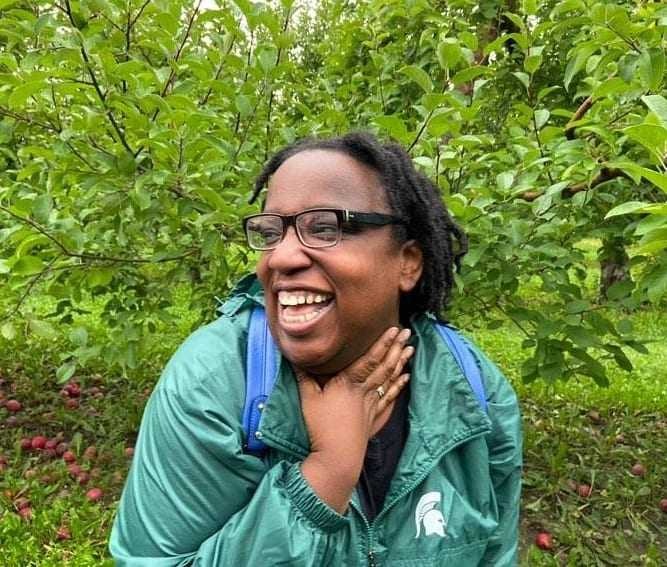 Oprah Jrenal is the Assistant Director for the Gender and Sexuality Campus Center. In this role, she advises student groups and GSCC staff in their efforts to create supportive environments in which LGBTQ students can thrive. Oprah has served in residential life at institutions across the country. She has experience presenting on topics such as intersectionality, being a person of color (global majority) in predominately White spaces, White supremacy, supporting undocumented students, and community building, to name a few. Oprah is ecstatic to be joining the Spartan family. She earned her bachelors in Creative Writing with an emphasis in poetry from the University of Arizona and a masters in higher education from the University of Kansas. Oprah is pleased to share her light and love with MSU. Oprah has been with the GSCC since January 2018.
Email Oprah with Questions about:
Joining LGBTQ student organizations
How to Tell Someone they said/did something Racist (homophobic, transphobic, etc.)
Advocacy and Support Needs
Event/Program Ideas
Leadership and Supervision of GSCC Staff
Navigating Microaggressions
Isa Olivo
she/they
Racial Justice Education Assistant
olivoisa@msu.edu
Isa is a second-year undergraduate student majoring in Comparative Cultures and Politics at James Madison College with a minor in Spanish, and she is working as the Racial Justice Educator at the Gender and Sexuality Campus Center. She is also an Honors College member. Inside and outside of academics, they are passionate about intersectional diversity, equity, and inclusion, and hope to be a full time DEI educator for their career. Supporting this goal, she is an Intercultural Aide (ICA) and a member of TransAction. Their other interests include traveling, fashion, art, tattoos, and playing with her beautiful dog Maggie!
Dasianay (Daisy) Ward
she/her/hers
Graduate Intern
warddasi@msu.edu
Dasianay (or Daisy) is an advanced standing Master's of Social Work graduate student here at Michigan State University and is working as the Graduate Intern for the Gender and Sexuality Campus Center. She was born in Detroit, MI and grew up all around the metro Detroit area. Daisy is passionate about ensuring that queer people of color have access to proper mental health care, affordable housing, and community. In her free time, Daisy loves to watch horror movies (especially queer-coded ones) and will always be happy to recommend one. Daisy also loves concerts and will not miss any chance to discuss being a Swiftie. Daisy is very excited to be working in The Gender and Sexuality Campus Center for another year and hopes to connect with more QTBIPOC professional students during her time.
Grace Wojcik
she/her/hers 
Director
wojcikgr@msu.edu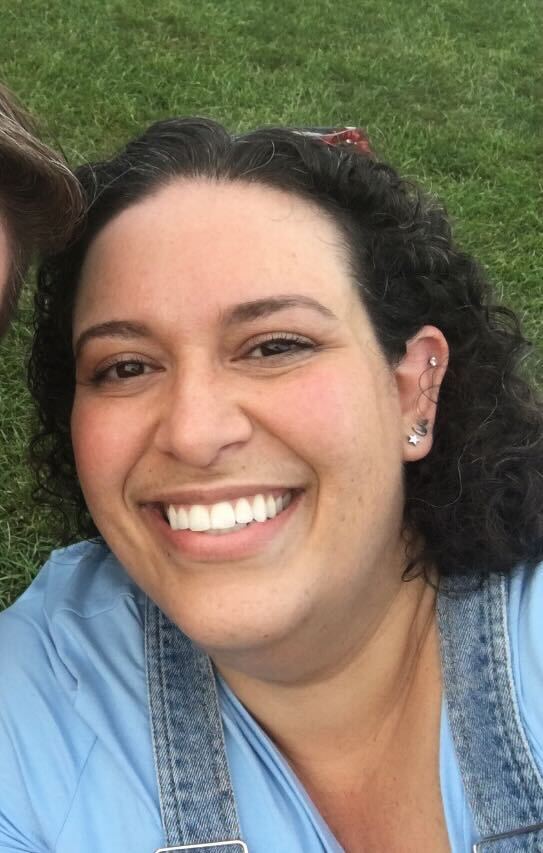 Grace Wojcik (she/her) is an LGBTQIA+ community activist with nearly 20 years of experience. She holds a bachelor's degree from Michigan State University, a Master of Public Administration from Oakland University, and a Master of Arts in Social Justice from Marygrove College. For over a decade, she was the Coordinator of the Gender & Sexuality Center at Oakland University where she trained almost 4000 people and advocated for the creation of policies to support diversity, equity, and inclusion strategic priorities which resulted in a 30% increase of the Campus Pride Index institutional score which led to #1 ranking in the state of Michigan on the Campus Pride Index from 2017 to 2020. She is an aspiring gardener who loves birdwatching, cooking, visiting museums, reading, crafting, crocheting, and spending time with her wife, daughter, and three dogs.
Gender and Sexuality Campus Center Liaisons
Ginny Blakely, LMSW
No Pronouns/just Ginny
Counseling and Psychiatric Services Liaison
blakelyv@msu.edu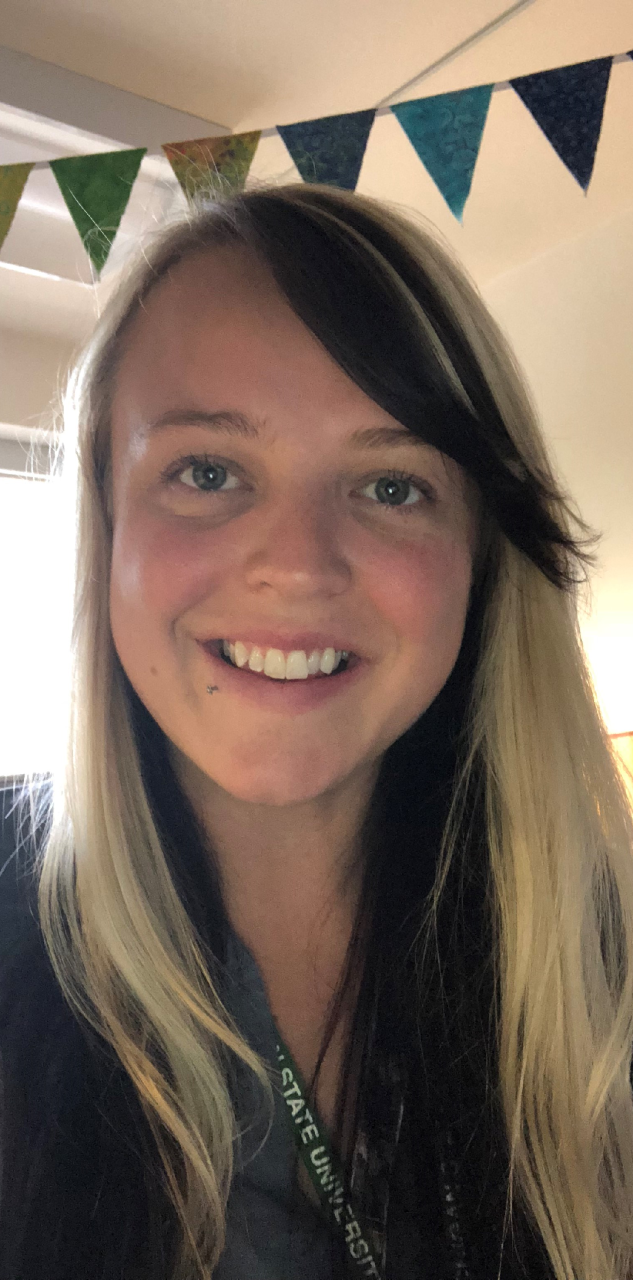 Ginny is originally from Michigan but has also lived, loved, and learned in California and Appalachia (SE Ohio). Ginny has been providing social work and therapy services at MSU since 2016. Ginny is an Americorps VISTA alumni, a Third-Wave Deadhead, and an Out, Proud, Unapologetic Queer. Ginny has prior experience with Appalachian Community Mental Health; Child, Adolescent and Family Therapy; Intensive Home-Based Services; Serving Homeless/Runaway/Throwaway LGBTQIA+ youth; and Post-Adoption and Attachment work. In addition to working at CAPS, Ginny enjoys exploring, activist and social justice work, being outside, Michigan's Great Lakes, and spending time with others. 

Email Ginny with questions about:

Identity development
Mental Health
Resources
Self-care
Sexual Orientation and Gender Identity (SOGI) Support Groups
General CAPS and Olin questions
Lara Hayden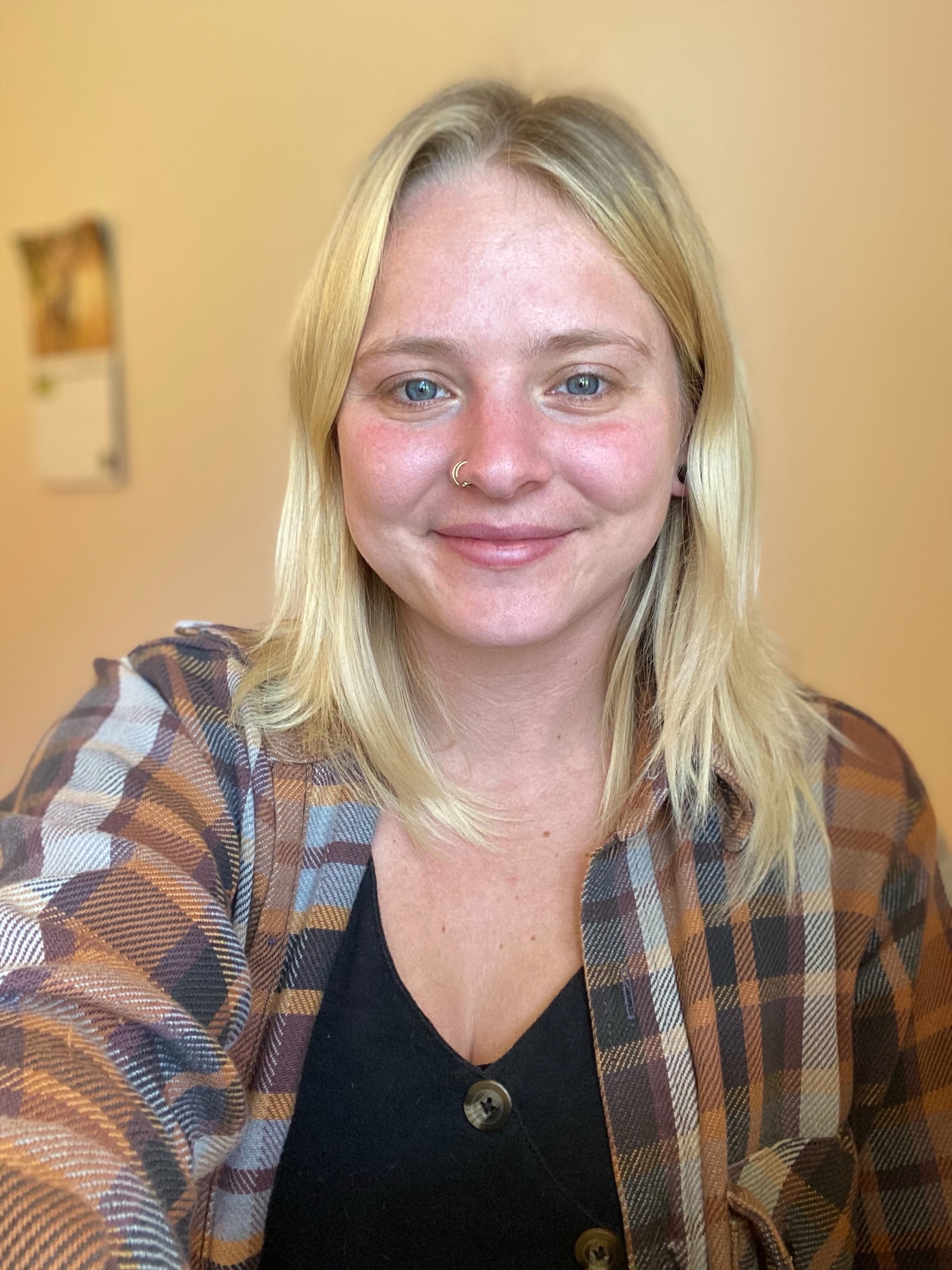 Lara works at MSU Safe Place, the relationship violence and stalking program here at Michigan State University. Lara is a MSU alum, who graduated from the social work program in 2019. During her time as an undergrad at MSU, they volunteered for programs like SACI, EVE, and were even the BSW intern at the GSCC during her final year. Lara got their Master of Social Work from University of Michigan in 2021. Lara returned to MSU in 2021 to serve in their current role at Safe Place. Lara is passionate about fighting for justice for survivors of gender-based violence using survivor-centered support, approaches, and wisdom. Lara loves advocating for LGBTQIA2S+ rights, and centering queer individuals and communities in conversations about gender-based violence in order to improve services available specifically for LGBTQIA2S+ folx.
In addition to working at MSU Safe Place, Lara loves spending time with their chiweenie, Tootsie, and two cats, Marty and Baby. Lara loves playing Animal Crossing, and rarely misses logging on to complete their silly little tasks. Lara loves camping, swimming and spending time connecting to nature.
Lara will be in-person at the GSCC Tuesdays from 11:30am-1:30pm to discuss topics surrounding relationship violence, stalking, and survivorship with students, staff and/or faculty interested in learning more. Lara will also be available for crisis intervention for survivors looking to connect to support and resources in a location they feel safe. Lastly, Lara's business card will be available at the GSCC for survivors looking to connect to support services who are educated and passionate about LGBTQIA2S+ survivors and their needs.
Email Lara with questions about:
Relationship Violence & Stalking
Gender-Based Violence
Interconnectedness of All Violence
Supporting Survivors
Resources for Survivors
Restorative and Transformative Justice