Our Team
Darius Adams
he/him/his
Graduate Assistant
adamsd22@msu.edu
Schedule an appointment
Darius Adams serves as a graduate assistant for the Gender and Sexuality Campus Center (GSCC). He is a second-year in the Student Affairs Administration Master's program at MSU. Darius received a Bachelor's degree from Indiana University-Purdue University Indianapolis (IUPUI) in Organizational Leadership with a minor in Human Resource Management. In addition to his role at the GSCC, Darius works as an assistant community director for Residence Education and Housing Services (REHS) at MSU. Darius' main role at the GSCC involves the development and implementation of programs and events that center the identities of queer and transgender students of color. He is passionate about equity, racial justice and ensuring college campuses are inclusive environments that allow students to thrive and show up as their whole self. Aside from his professional interests, Darius enjoys reading, shopping and spending time relaxing near large bodies of water.
Jesse Beal
they/them/theirs
Director
bealjess@msu.edu
Schedule an appointment
Jesse Beal is the Director of the Gender and Sexuality Campus Center and has been a social justice and LGBTQA+ activist, educator and consultant for the past fifteen years. They present regularly at national conferences and at many colleges, universities, and nonprofits. Jesse is an experienced student affairs practitioner with a demonstrated history of working towards equity and inclusion in higher education. Their practice is collaborative, student centered, and justice based. They served as the Director of the Women's and Gender Center at Amherst College, the Acting Director and Assistant Director of the Office of Diversity Services at Suffolk University, and the Program Coordinator for Sexuality and Gender Diversity at Brandeis University. Jesse has also taught a recurring course at Tufts University about social justice pedagogy and young adult fiction. Jesse is the 2015 winner of the National Voice and Action Advisor of the Year Award from Campus Pride, for their years of work and dedication to make campuses more inclusive for LGBTQA+ students.
Email Jesse with questions about:
Faculty and staff training, workshops, and consultation
Curriculum development and design
Trans and nonbinary policy inclusion
Support and advocacy for LGBTQA+ students
Gender and Sexuality Campus Center goals, mission, and focus
LGBTQA+ better practices and benchmarking in higher education
Working toward racial justice as a white person
Morgan Doherty
(they/them/theirs)
Coordinator
dohert19@msu.edu
Schedule an appointment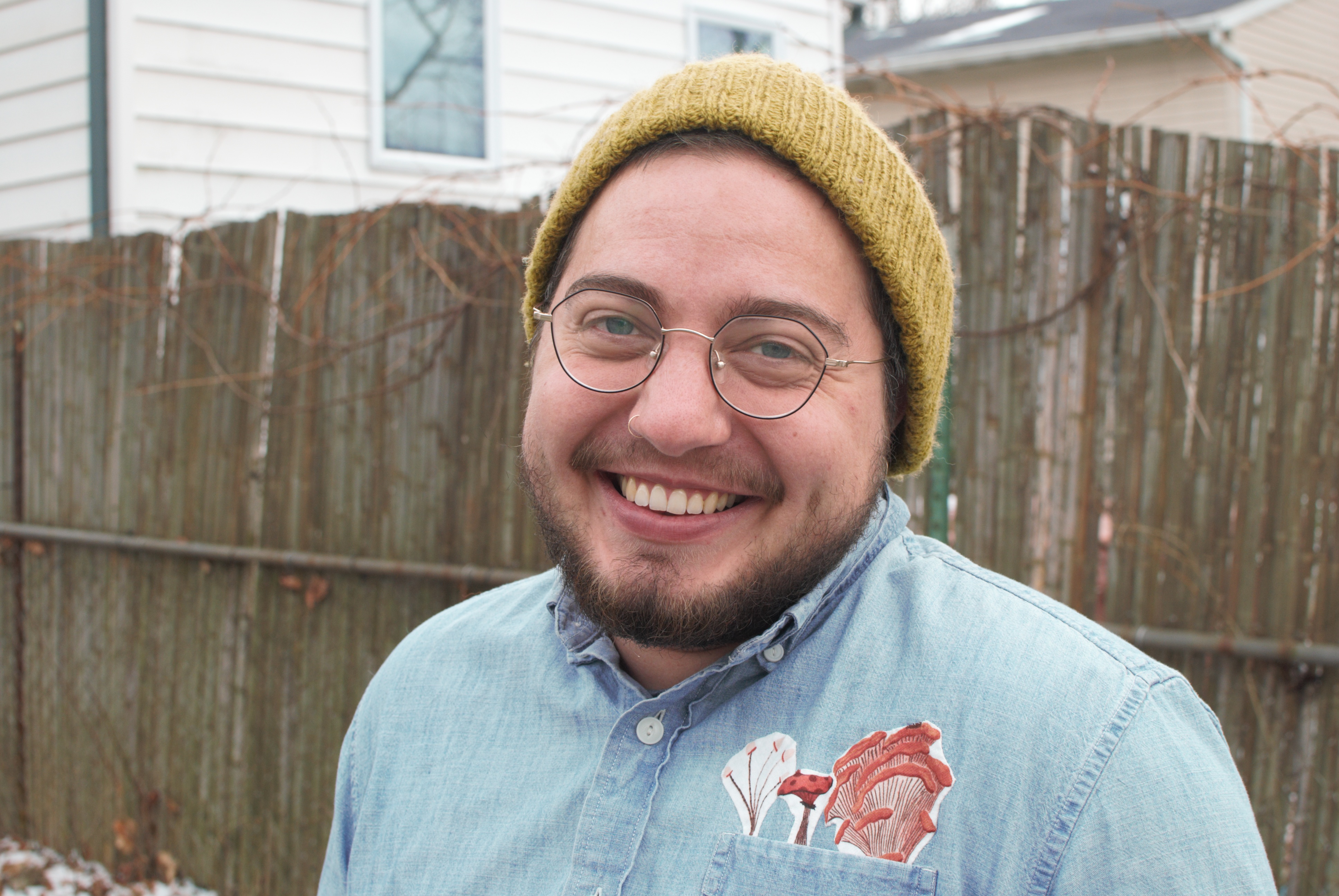 Morgan is the coordinator for the Gender and Sexuality Campus Center. They're a Lansing local; an MSU alum; the former facilitator of the TRUE LGBTQ+ Teen Support Group at the Salus Center; and a reformed librarian who would still love to recommend some gay books for you. Morgan is a founding member of Tender Heart Gardens, a queer and trans gardening collective in Lansing, and board president of Capital United Land Trust. They love being outside, reading things, growing things, eating things, and spending time with their chosen family.
Student organizations
GSCC operations
Volunteering with The GSCC
The GSCC newsletter and social media
Molly Griffin
(they/them/theirs)
MSW Student Intern
griff548@msu.edu
Schedule an appointment
Molly is a first year Master of Clinical Social Work student and is the MSW student intern for the 2021-2022 school year. They graduated from Michigan State University in 2019 with bachelors degrees in Neuroscience and History, Philosophy & Sociology of Science. Molly currently works as a laboratory technician for the undergraduate neuroscience teaching laboratory, and they have a passion for working with young adults and college students. After graduating, they hope to continue working with fellow members of the LGBTQIA2S+ community by providing individual therapy that is person-centered and trauma-informed. In their free time, you can find Molly cuddling their cats, cross-stitching, visiting thrift and antique stores, playing music, and spending time in nature.
Abby Jaroszewicz
she/her/hers 
Student Affairs Administration Practicum Student
jarosze2@msu.edu
Abby Jaroszewicz is a rising second-year masters student in the Student Affairs Administration program. As a double-Spartan, Abby received her undergraduate degree in English with minors in Linguistics and Women's and Gender Studies from MSU in 2020. During her time at MSU, Abby interned for the Honors College, the Citizen Scholars Program, and the ISHALL program. She also co-created the "Reading Buddies" program at the East Lansing Public Library. This past year Abby worked with the Neighborhood Student Success Collaborative in their Circles of Success program, and next year she will be a graduate assistant with the Writing Center. Abby has lived in Michigan her whole life, first in Grand Rapids and most recently in Brighton, Michigan. She is passionate about student development and student support, and she looks forward to advocating for positive change at the university-level. After graduate school, Abby hopes to work in a co-curricular space at a university, such as a writing center or education abroad office. In her free time, Abby enjoys cooking, playing Dungeons and Dragons with friends, crocheting, playing on her Nintendo Switch, and listening to music in her car way too loud. Her favorite Dairy Store flavor is Honors Coffee Toffee.
Oprah Jrenal
she/her/hers or just Oprah
Assistant Director
oprah@msu.edu
Schedule an appointment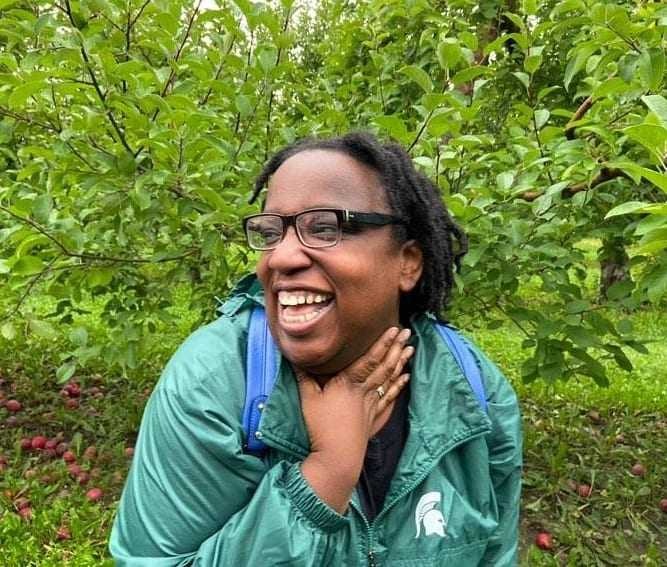 Oprah Jrenal is the Assistant Director for the Gender and Sexuality Campus Center. In this role, she advises student groups and GSCC staff in their efforts to create supportive environments in which LGBTQ students can thrive. Oprah has served in residential life at institutions across the country. She has experience presenting on topics such as intersectionality, being a person of color (global majority) in predominately White spaces, White supremacy, supporting undocumented students, and community building, to name a few. Oprah is ecstatic to be joining the Spartan family. She earned her bachelors in Creative Writing with an emphasis in poetry from the University of Arizona and a masters in higher education from the University of Kansas. Oprah is pleased to share her light and love with MSU. Oprah has been with the LBGTRC since January 2018.
Email Oprah with Questions about:
Joining LGBTQ student organizations
How to Tell Someone they said/did something Racist (homophobic, transphobic, etc.)
Advocacy and Support Needs
Event/Program Ideas
Leadership and Supervision of GSCC Staff
Navigating Microaggressions
Valentine McWilliams
she/her/hers
Student Assistant
mcwill58@msu.edu
Valentine McWilliams is a third-year undergraduate student with her major in English and her concentration in Creative Writing, and is working as an assistant in the Gender and Sexuality Campus Center. Since she arrived on campus, Valentine has been engaged in activism to improve the lives of transgender people at MSU. She is an executive board member of TransAction and the transcend caucus, as well as being a member of the board of The Alliance of Queer and Ally Students. In addition to these roles, Valentine is also a Resident Assistant in North Neighborhood, and aims to use her position to help first-year queer and trans students feel welcome on campus. In her writing, Valentine aims to tell stories which cause audiences to think about death, memory, and queer identity, and the stories that lie at the intersections of those three things. She is passionate about death positivity and activism, and wants to help audiences reframe their grief and recognize the ways death is treated in American culture. Aside from her interest in activism, Valentine also enjoys doing makeup, playing her bass guitar, playing video games like 
Stardew Valley,
WarioWare
, and 
Hades,
 and listening to audio fiction- her favorite shows are 
Me and AU, Brimstone Valley Mall,
and 
ars PARADOXICA
.
Gender and Sexuality Campus Center Liaisons
Ginny Blakely, LMSW
she/her/hers
Counseling and Psychiatric Services Liaison
blakelyv@msu.edu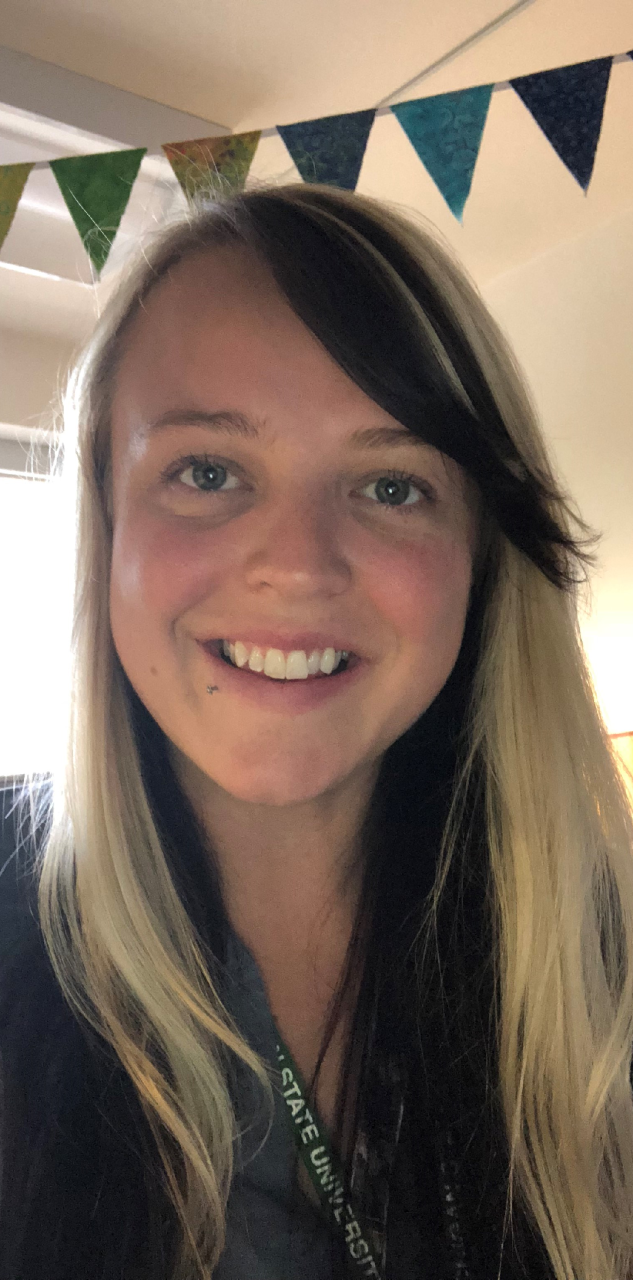 Ginny is from Holly, MI and began working at MSU in September of 2016. Ginny is an Americorps VISTA alumni, a Third-Wave Deadhead, and an Out and Proud Queer Lesbian. Ginny has prior experience with Appalachian Community Mental Health; Child, Adolescent and Family Therapy; Intensive Home-Based Services; Serving Homeless/Runaway/Throwaway LGBTQI+ youth; and Post-Adoption and Attachment work. She loves disc golf, legos, rainbows, people, exploring, traveling, comics, games, and food.

Email Ginny with questions about:

Identity development
Mental Health
Resources
Self-care
Sexual Orientation and Gender Identity (SOGI) Support Groups
General CAPS and Olin questions